To use the Internal Order System, first go the "Settings", and checkmark "Enable Internal Order"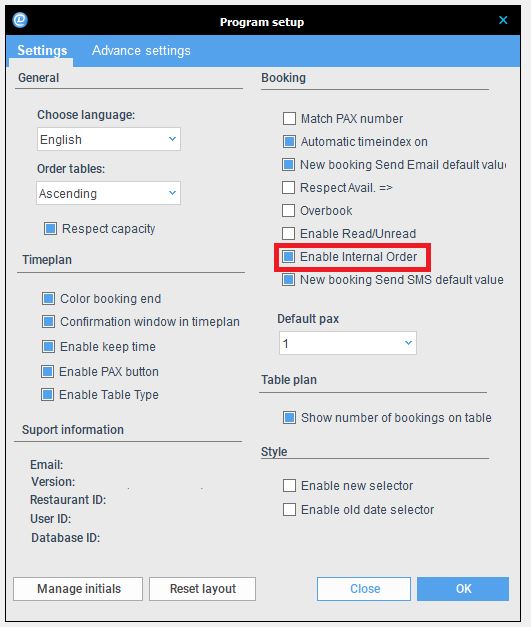 When Internal Orders are activated "Categories" and "Subcategories" can be added by an admin from "Administrator Menu"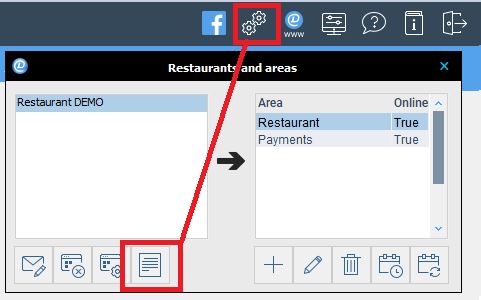 Add new categories and subcategories in the window that opens.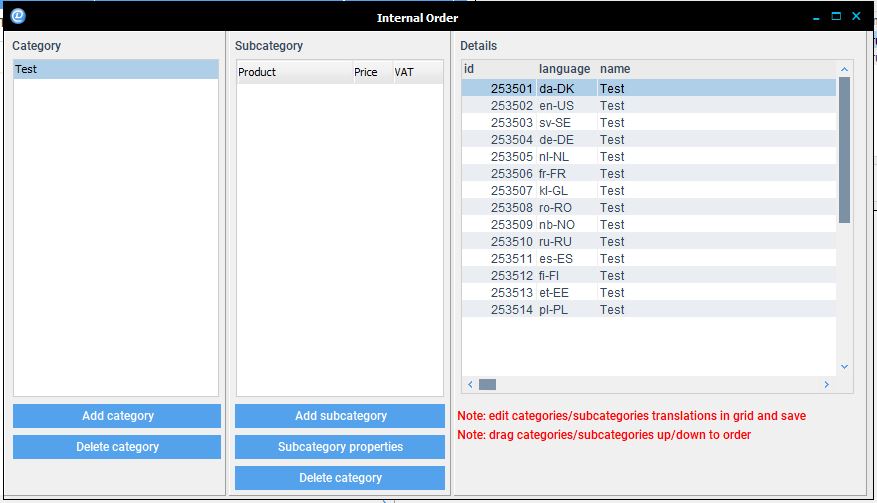 When the categories are created, go to a booking an add them from the new tab.

Go back to the tab "Booking", select initials and click "OK" to save the orders.
To print a function sheet with the orders, select Print Orders in the bottom.