Perhaps you want to show a nice photo from your restaurant, give specific information before they come or remind the guest that they have a magnificent gourmet experience awaiting.
Things that can help ensure that the guest gets a whole experience that is completely in line with your restaurant.
Here's what you can do:
Make your emails personal
Immediately after a booking, your guest will receive a confirmation email with info about the time, and here you can choose to add your own text or logo/photo from the restaurant.
How to do it:
Log in to dinnerbooking.com and go to the Administration tab (see photo)
Select "Email Templates" and select the template you want to edit
Now you can easily change text and add a photo.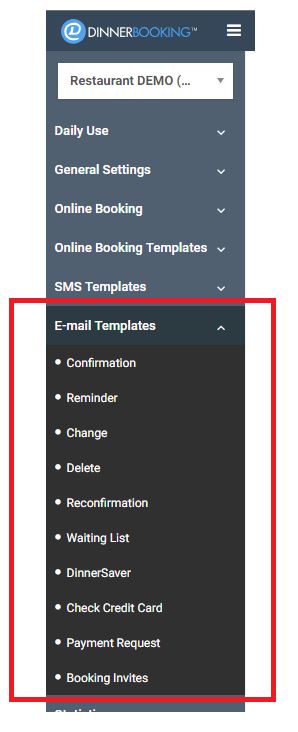 Note: Be careful not to change the text between hashtags, as it is an auto generated text.