Google has recently announced two new methods of generating restaurant reservations; custom reservation links and Google Posts. Both are game-changers for restaurants.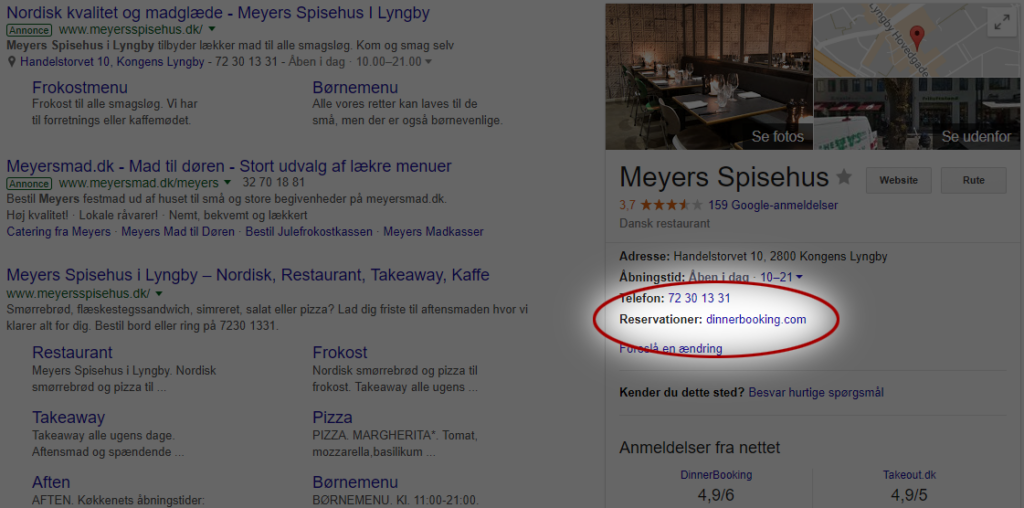 Restaurant operators can now add a custom reservation link, making it easier for your guests to make commission-free bookings via DinnerBooking, directly from the Google search results page.
Get your DinnerBooking link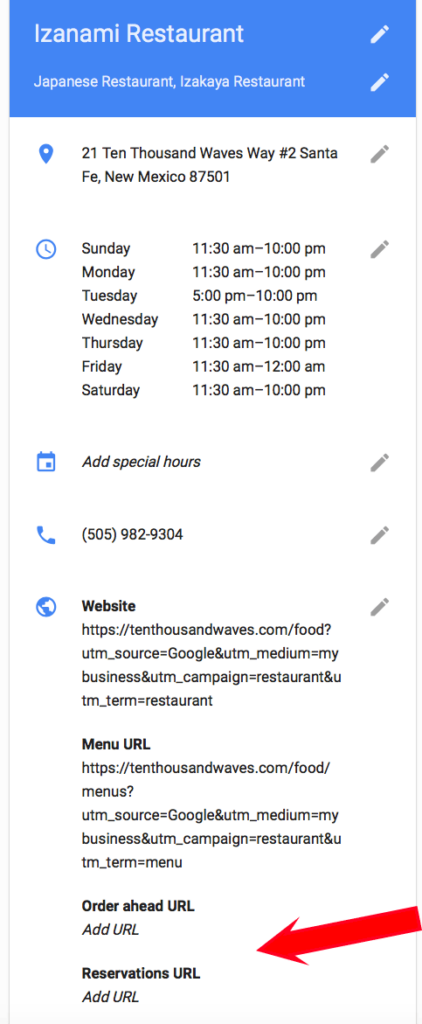 Get your DinnerBooking bookinglink – ie. https://book.dinnerbooking.com/da/da-DK/book/table/17/2/ – this is the exact same link as you would use on your own website. Current booking links start with 'book' (green) and a restaurant ID number (red).
On DinnerBooking.com you can find your link by clicking Online booking and then Booking link guide.
Your business listing can include links to specific actions such as online orders or reservations. These links make it easier for guests to book their table directly from Google Search or Maps.
In Google My Business, you can add your own URLs for specific actions, including:
Booking an appointment
Placing an order
Reserving a table
Searching for items
Viewing the menu
In some cases, links to certain third-party booking services will appear automatically on business listings. These links cannot be edited in Google My Business.
Add your DinnerBooking link to your listing
Sign in to Google My Business.
Choose the listing you want to edit. (If you're using card view , you'll need to click Manage location, then click Info from the menu.)
Click into the URLs section. Depending on your business category, you may see options to add additional URLs.
Enter your booking link in the appropriate fields.
Click Apply.
Why some links appear automatically
Links to certain booking and ordering services can appear automatically with your business listings in Google Search and Google Maps. These links are updated automatically via third-party providers. There's no way to add, edit, or remove these links in Google My Business.
Google works with select third-party providers that provide booking and ordering services for local businesses. If you want to remove or fix a link in your own listing, please reach out directly to the third-party provider in question.