Make your text messages personal
Like email templates, you'll also find SMS templates in the administration tab, which you can edit in the same way. However, keep in mind that an SMS max can fill 160 characters. Do you cross this, you send out two SMSs, which can be expensive in the long run (guests will receive it as one).
Change the text to match the tone you greet your guests within the restaurant.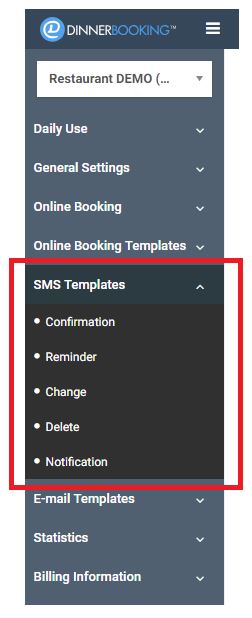 To get the standard text, click "Restore Default"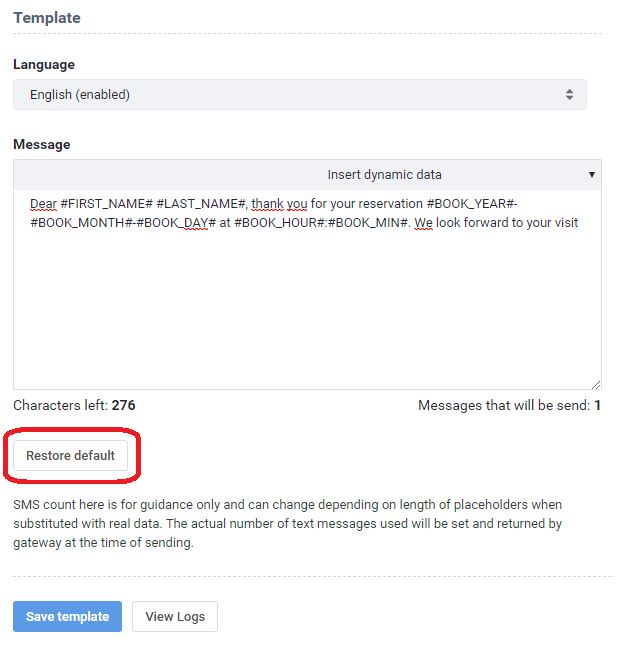 The text can now be edited.
Write in the Message field, or click "Insert dynamic data" to use the hashtags codes.
Remember to edit the message on all enabled languages
How to enable/disable the templates
To enable or disable a template, simply go to the template you want to change.
Then click the slider to the right to enable, or to the left to disable.