Set the properties for your tables.
The window for table plans is accessed via admin menu: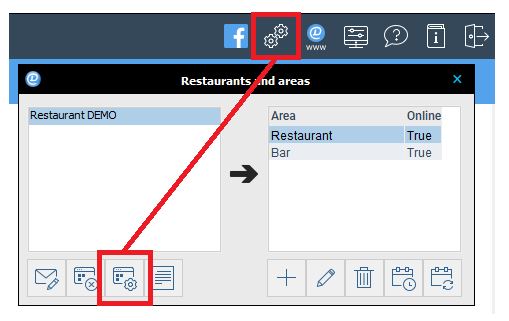 Throughout the restaurant potential opening period from 6 am to 3 am the properties of the
tables can be set, so any possible setting can be made.
Changes made will apply on all times.
To unfold the specific times, and micromanage the table, simply click on the small arrow next to 06.00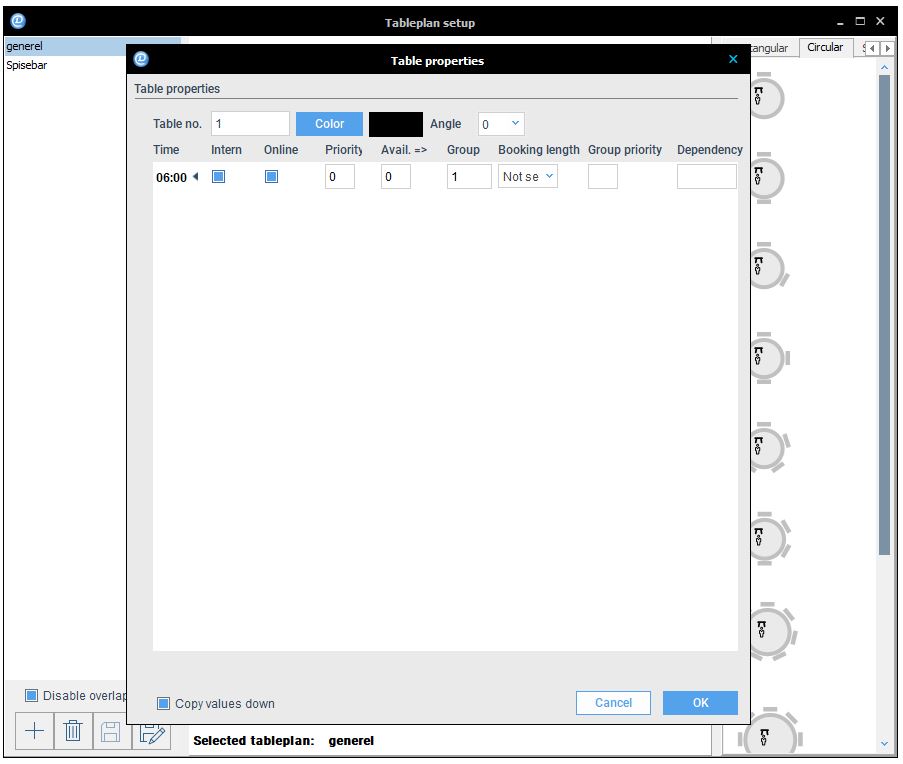 To change settings on a table. Go to Daily Use, Table Plan Setup.
Select your table plan, and right click on the table you want to edit.
Click Properties for opening hours.
The table settings can now be edited.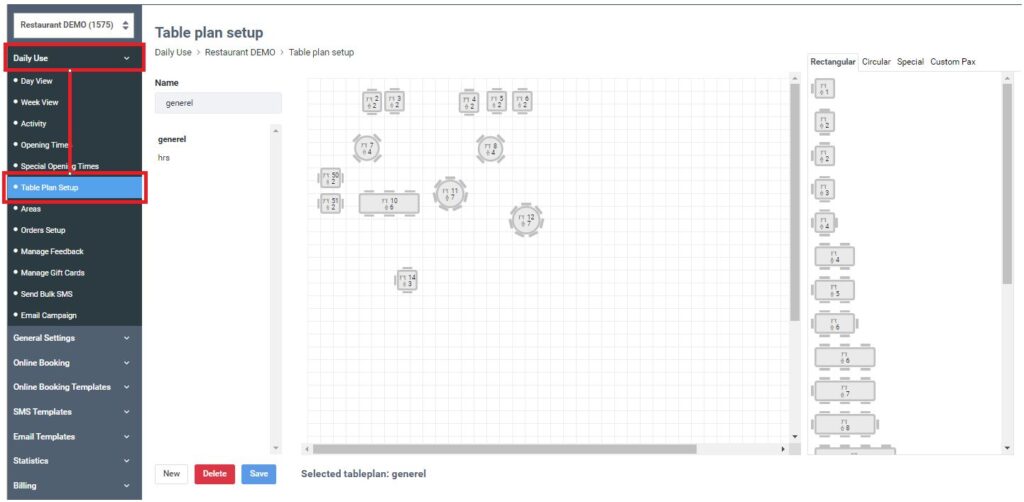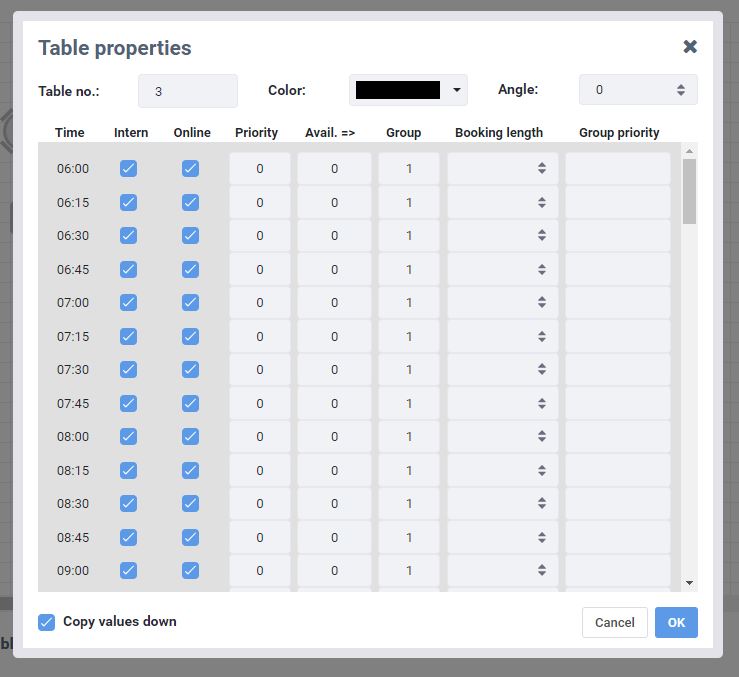 The table settings will automatically open when dragging a new table into the table plan.
To change the settings on an existing table, right click on the table, and select "Properties for opening hours"
The following is worth notice regarding the tables and their properties:
A table's capacity is given by the number of chairs as graphically shown.
A table number / name must be unique regarding to the table plan.
"Internal" means whether a table is activated to be booked internal or not. The table can always be booked by using the function "overbooking".
"Online" means whether the table is accessible for online bookings or not.
"Priority" means that tables with equal chairs can be chosen in different orders. The higher number = the sooner it will be sold. (only influence online bookings)
"Available =>" means that the table will not be available to a party that has fewer guests than defined here.
Group column provides flexibility in terms of tables that can be booked together in the same online booking. For example, two tables with the same group identity can be booked together. A single character (characters) is counted as a group identity. A table can thus belong to multiple groups.

The following example illustrates this:
Table 1 – Group X
Table 2 – Group Y
Table 3 – Group X+Y This allows table 3 to go into the same group as table 1 and 2
This feature only applies online. Maximum 8 tables can be included in one group.

"Group Priority" means that tables with equal chairs can be chosen in different orders when tables are used for groups. The higher number = the sooner it will be sold. (only influence online bookings)
How to add tables – video guide