You can track your bookings with the Facebook pixel. The creation of the Facebook Pixel and its integration with DinnerBooking is a matter of minutes. Here is a step-by-step guide to creating the Facebook Pixel:
Go to Facebook Ads manager > Tools > Pixels.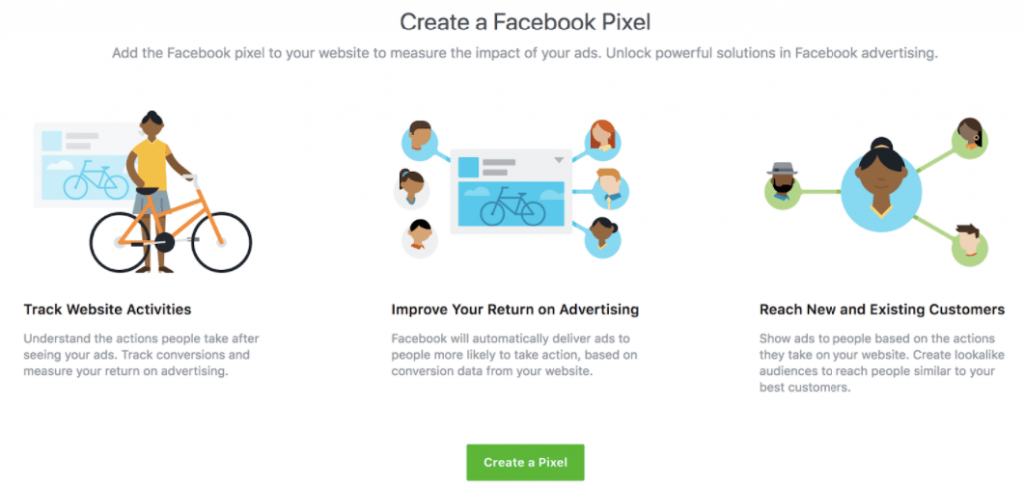 Click the 'Create a Pixel' Button.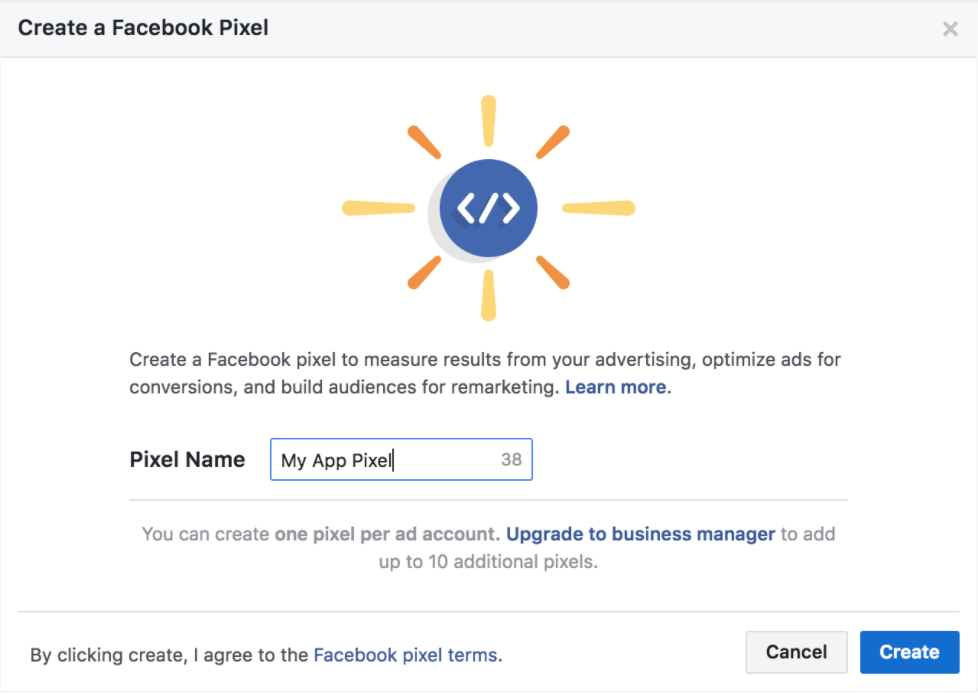 Name your pixel, accept Facebook Pixel terms, and click 'Create'. When choosing a name for your pixel, keep in mind that you get only one pixel for each ad account. Thus, the name should represent your business in general rather than a specific campaign.
The code can be sent to Dinnerbooking from here by clicking 'Email instructions' og you can just copy and paste it into an email. Your unique pixel id is highlighted below, for your reference.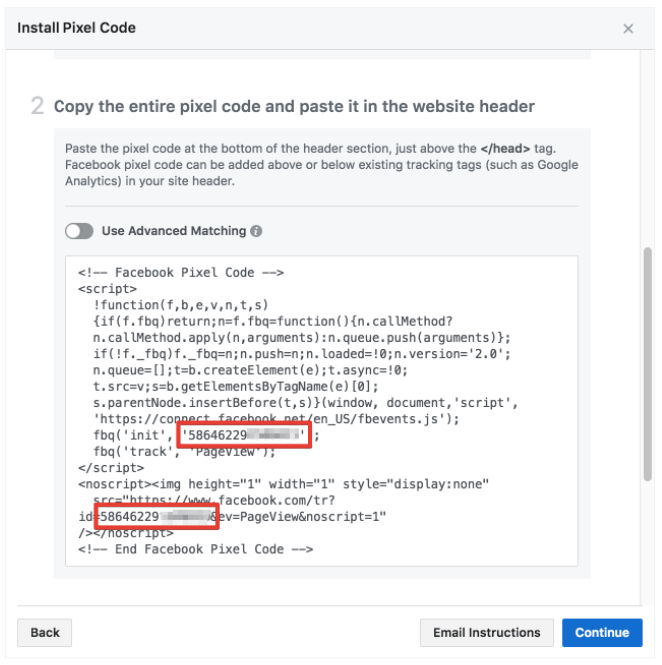 Now you can put your Facebook Pixel into your Google Tag Manager.