Dinnerbooking uses Google Analytics to track website usage.
You can add your analytics id and give you data about your bookings inside your own Google Analytics.
First step is to find your analytics id. It has the format 'UA-XXXXXX-X'.
Log into your analytics account at http://analytics.google.com and find the number in the home area, beside your site on the list.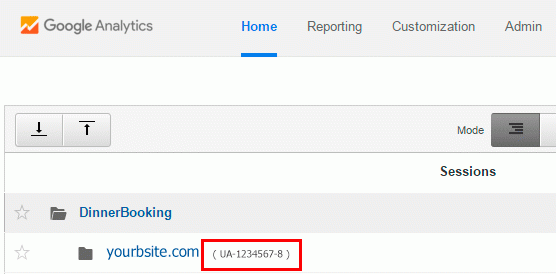 When you have the code, send it to support@dinnerbooking.com to get it implementet.