Add initials
To add new initials, a new user should be added.
Please see:
https://support.dinnerbooking.com/setup/users/
Edit initials
To edit an existing initial, go to dinnerbooking.com -> General settings -> Users
Click on the edit logo next to the initial.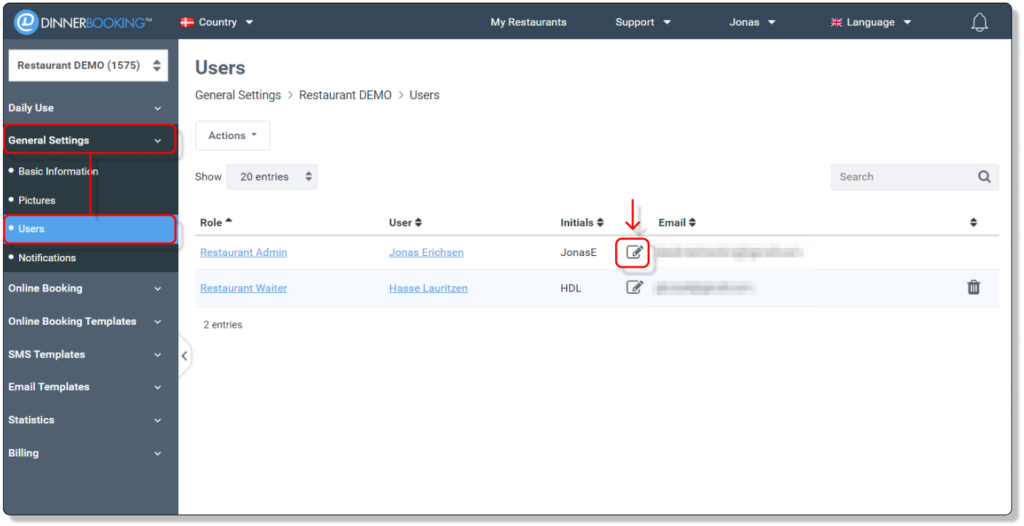 Manage your initials
You can control which initials to select from.
Go to Manage initials the bottom right corner, and click Manage initials.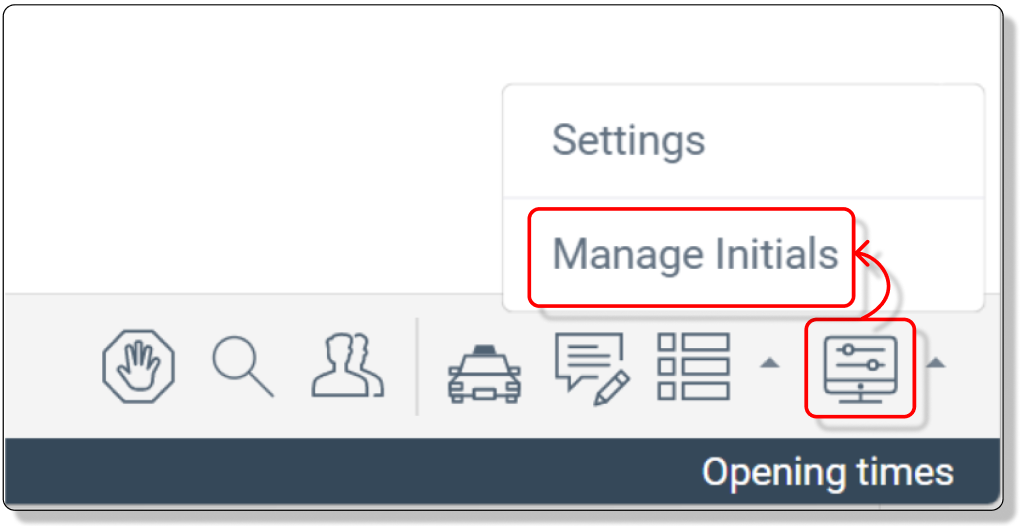 Here is possible to active/remove initials, or choose if initials should be selected for every change or not.
The changes will only be for that specific user.
To add initials, select a user from All User on the left side, and click Activate user.
To add all initials, click Activate all users
Check Force user to select initials, if you want your staff to select initials for each change.
Uncheck this option on office computers where the same person are doing all the changes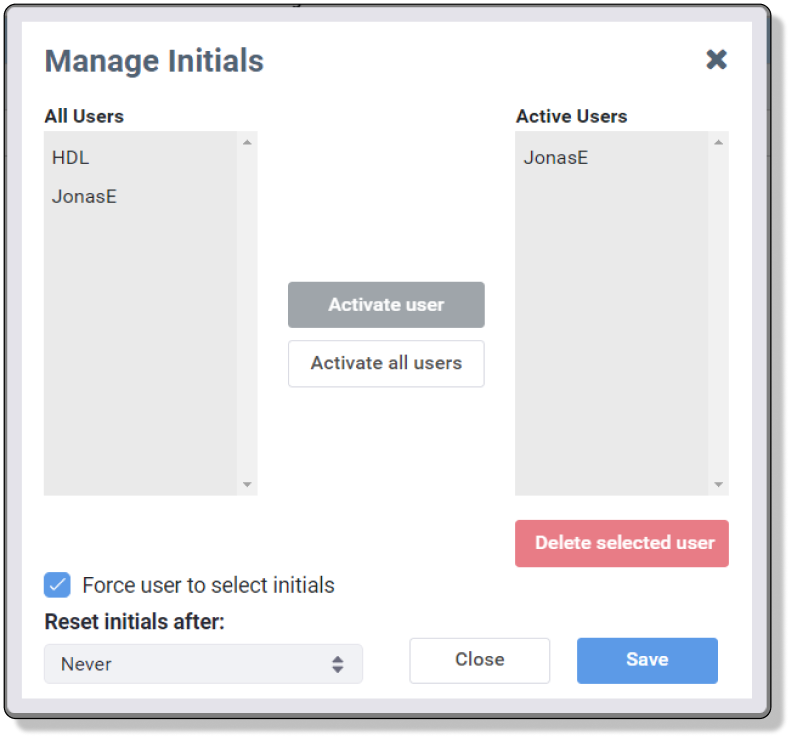 Video guide