To use Internal Orders, you need to create templates.
Internal Orders consists of Categories and Products.
Product Categories are basically a folder that can be used to organize your products
Products are elements you can select for your booking.
A product could be a menu, a course or add-ons
As an Admin, go to "Orders Setup" under Daily Use
To create a new category, click "Add product category"at the bottom of the page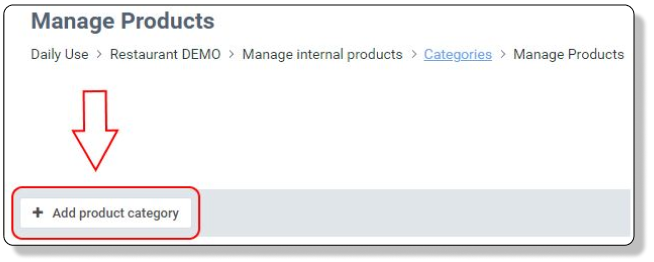 Name the category in the right hand side, and save
Now add products. Click on the plus to unfold your new Category, and click Add product.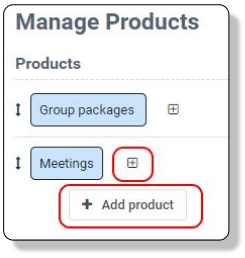 Add details at the right side of the page
Languages: Choose the language you want to add the name in
Name: Add the name of the product here.
E.g. Half Day Meeting
Price: Add the price per person/item in your local currency
E.g. 50 (In this case 50 Euro)
VAT%: Add the percentage of VAT
E.g. 25 (VAT in Denmark is 25%)
Template: Templates are used to predefine a note to the product.
Let's use our Half Day Meeting as an example, as it's always the same that's included.

Breakfast
Fruit
Coffee/Tea
AV equipment

Code: Code is only used in connection with pos integration.
Please contact DinnerBooking for more information
support@dinnerbooking.com
Hidden price: If you add a product that doesn't need a price, checkmark this.
E.g.
Information about allergies
Hidden quantity: If you add a product that doesn't need a quantity, checkmark this.
E.g.
Information about cancellation policies