Be more sufficient by using the Time Plan to adjust or move your booking.
Auto fit booking:
Hold A and drag the booking up on a table that already have a booking.
The booking will now adjust the length to fit to the existing booking.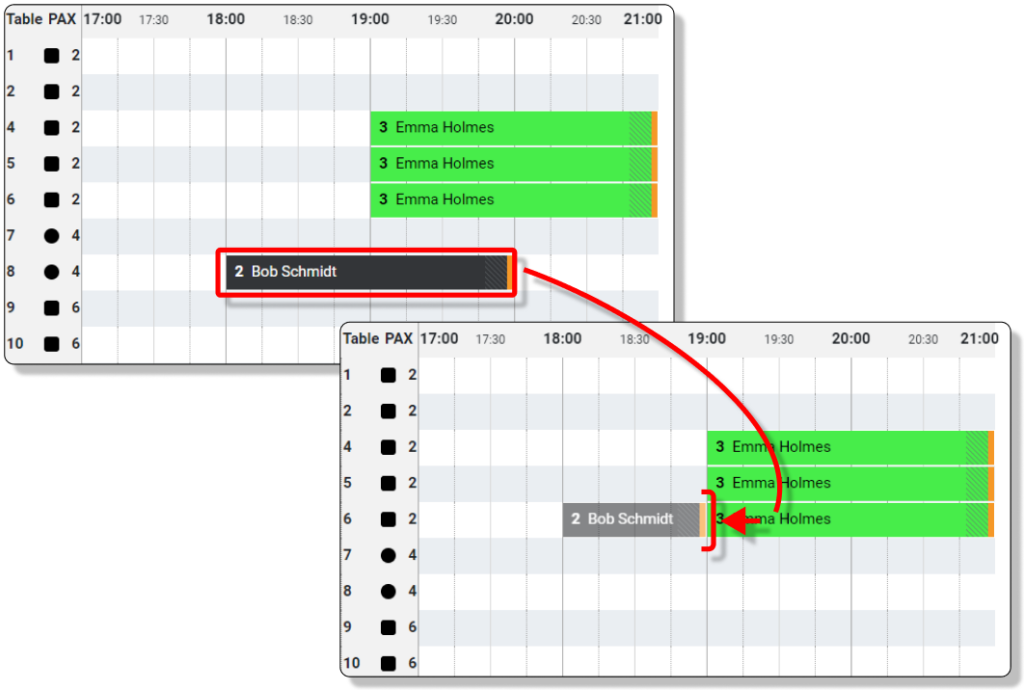 Resize to fill more tables:
Hold an drag in the top or bottom of a booking, to add more tables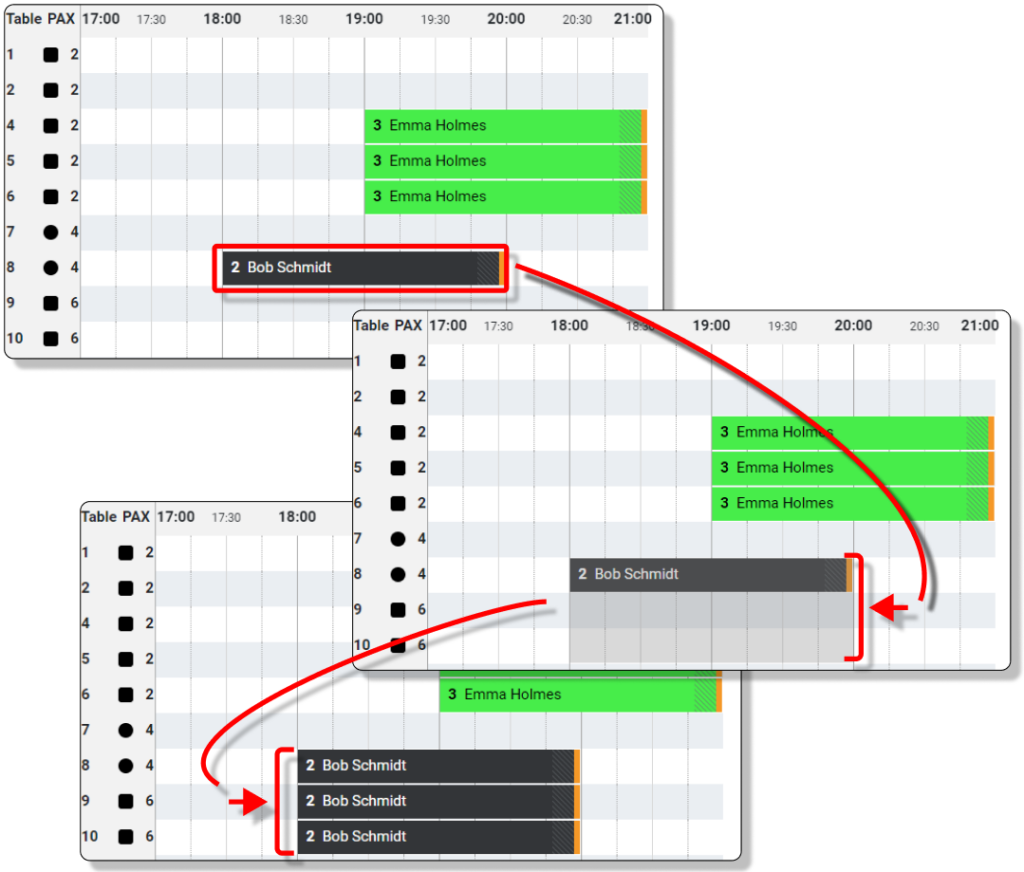 Increase/decrease pax number
Set option needs to be activated in Settings.
Once activated, hoover the mouse over the booking.
Click arrow up to add guests to the booking
Click arrow down to lower the amount of guests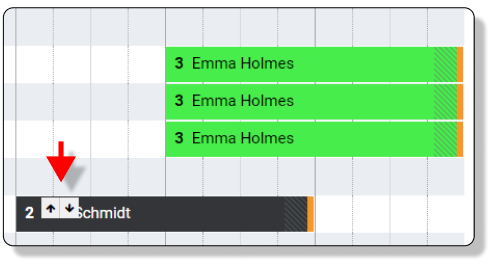 Change arrival time
Hold Ctrl and drag the booking left/right to change the arrival time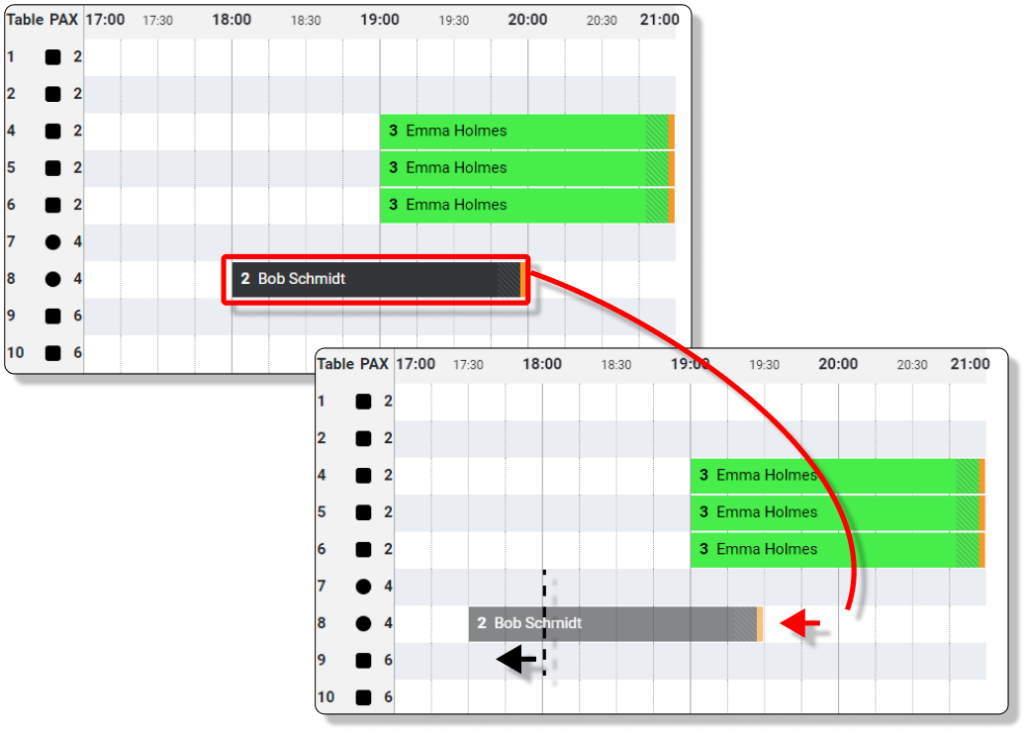 Add specific table
Hold Shift and drag to a new table you want to add to the booking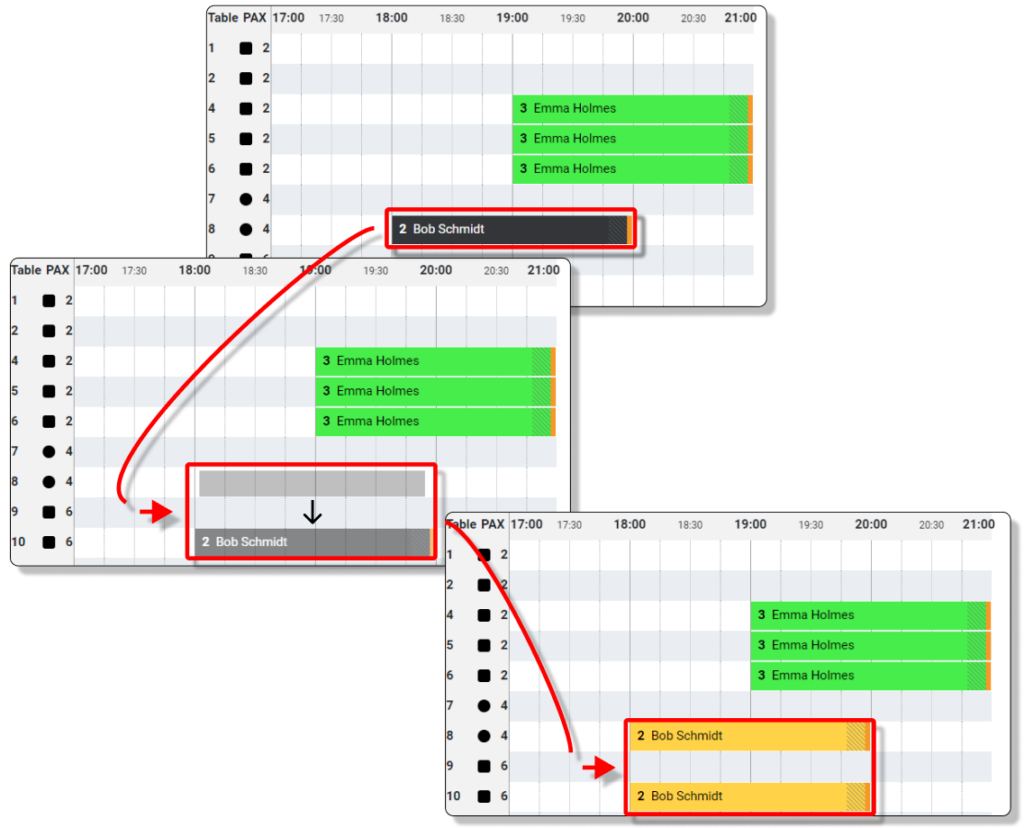 Move a single of multiple tables
If you have a booking with multiple tables, you can move one of them by holding ALT and dragging the table to the new table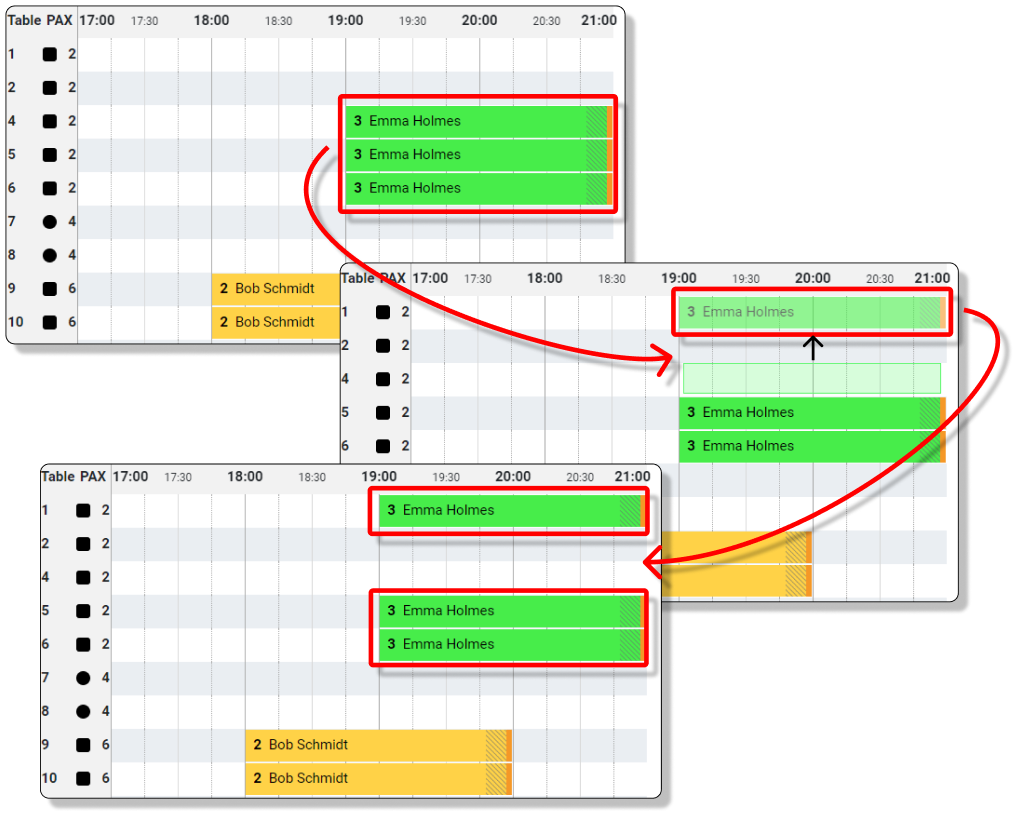 Sum up:
CTRL – Hold down in order to move booking horizontally

SHIFT – Hold down and drag a booking in order to duplicate it to another table

ALT – Hold down in order to replace a single table in the booking (if the booking has more than one table). If you replace the table on top of one of the other existing tables in the booking, the edited table will be removed from the booking

A (+CTRL) – Hold down in order to fit the booking into a space with less time available than the edited bookings normal booking length.