Have guests confirm their booking with a prepayment
Online bookings
This module can be activated, so guests in the booking process is asked to confirm their booking with a prepayment.
The condition can be set on all online bookings, or for specific weekdays and hours.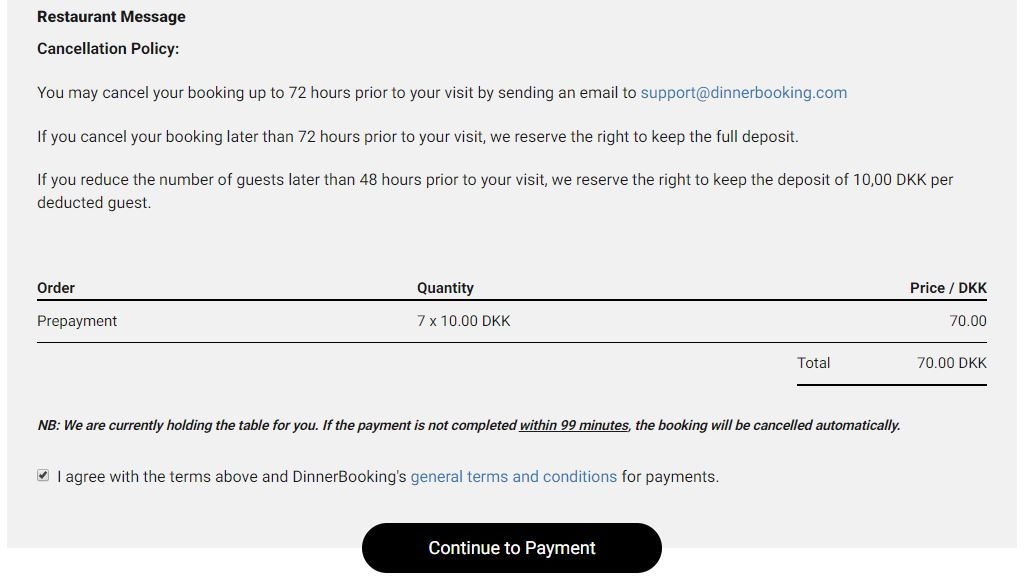 Internal bookings
When making an internal booking, the system can send an email, asking the guest to confirm the booking with a prepayment.
Right on the booking, go to Send Email, and click "Send priced booking payment"
When the guest have paid the booking, it will be marked as confirmed.
Cancel Payment
To cancel and refund the entire payment or a single pax, right click on the booking.
Under Cancel prepaid booking select either Cancel PAX or Cancel Entire booking
Cancel PAX – Select the number of guests you want to refund, and click OK
The booking will adjust to the new number of PAX
Cancel entire booking – Leave Enter Penalty amount empty for a full refund.
In case of late cancellations, you have the option to keep an agreed amount. Enter this amount under Enter Penalty Amount
The booking will automatically be deleted.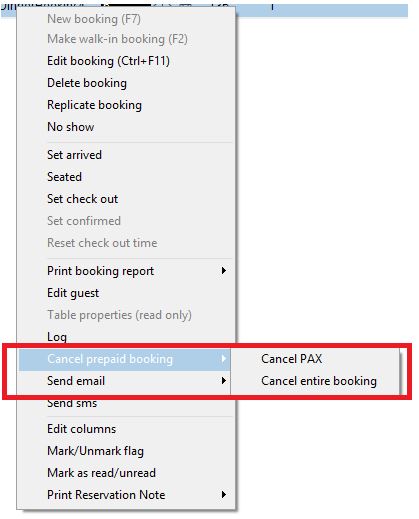 Please contact DinnerBooking, at support@dinnerbooking.com, for more details and prices