Click on the stop sign in the bottom right corner.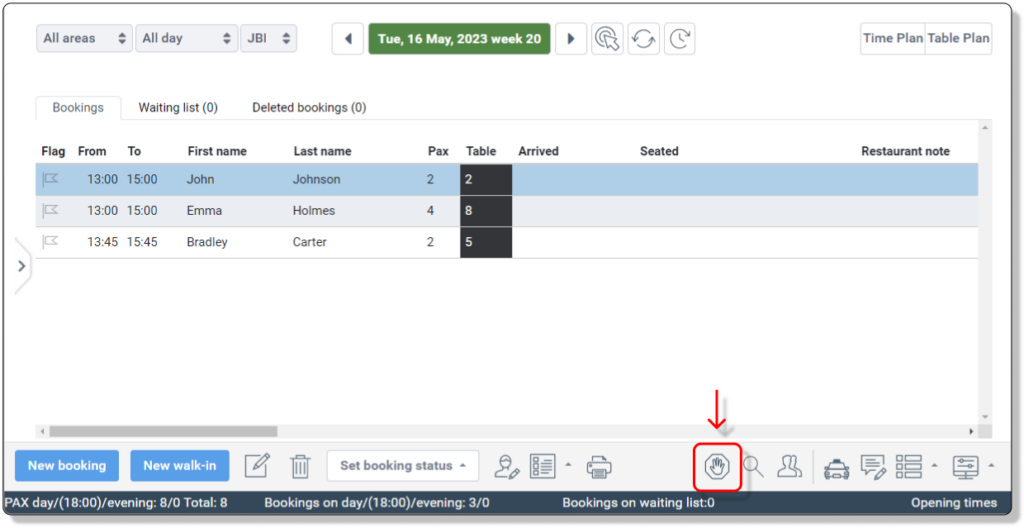 Checkmark the areas you would like to close.
Checkmark Close entire day, to select all times, or click on the blue plus under Close interval to close certain times.


The red line indicates the interval you are closing
Drag the times to the sides to increase the closing time.

Click on a blue plus again to have multiple closing times on one day.
Save the closing times by clicking 'Save'
Close a day – Video guide
Close a period of dates
On dinnerbooking.com, go to "Online Booking", and "Special Days"

Under Actions in the top of the page click 'New Special Day'
General Info
Name – Internal name that make it easier to navigate your special days
Closed For
– Onlinebooking only; Closed for online bookings. Still possible to create internal bookings and edit booking
– Entire System; Closed for online bookings, and internal bookings. Not possible to edit bookings either.
Calendar Rule
– Start Date; First date of the period you want to close
– End Date; Last day of the period you want to close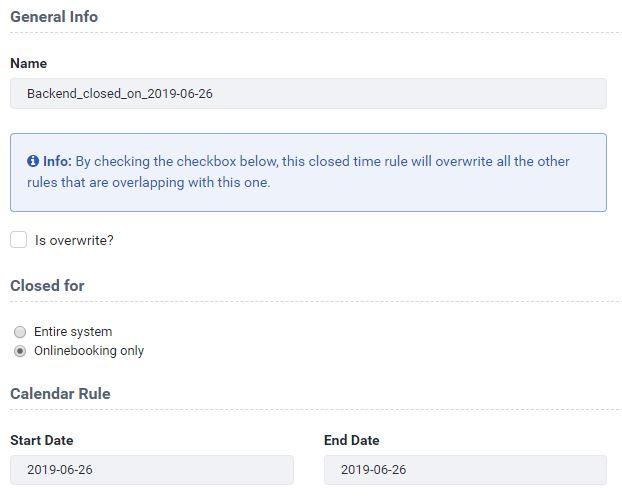 Time Rule
– The times selected under Time Rule, is being closed.
– To close a day completely leave the times from 06.00 – 03.00.
– To add a note to a open day, select 06.00 – 06.15, where the restaurant is closed anyway
Restaurant Area
– Selectthe areas the Special Day should apply
Translations
– Write a note to the guest. Could be Closed for Christmas
– If you have multiple languages in the online booking, remember to add the text in all of them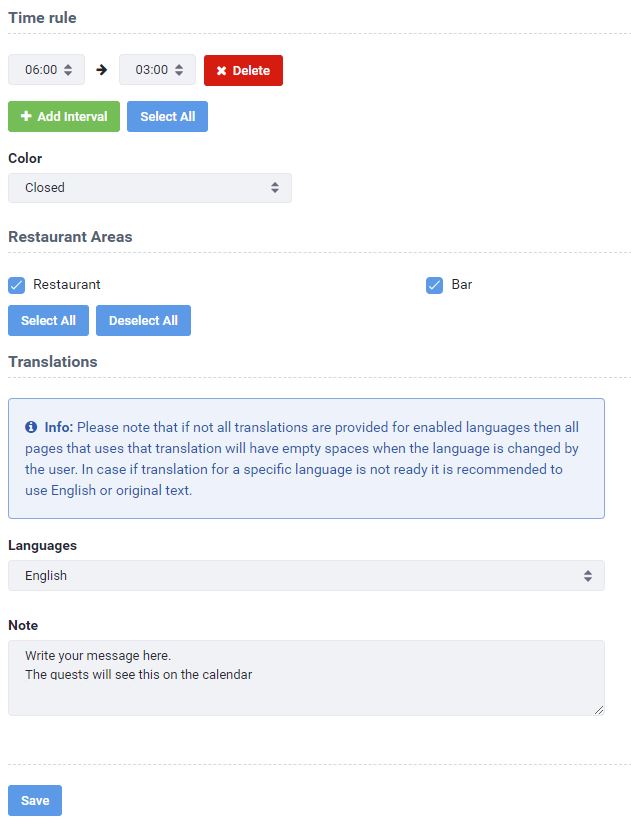 Close a period of dates
End by clicking 'Save*