Add a template
Go to dinnerbooking.com, Adminstration -> Daily Use -> Email campaign
Add a new template under Actions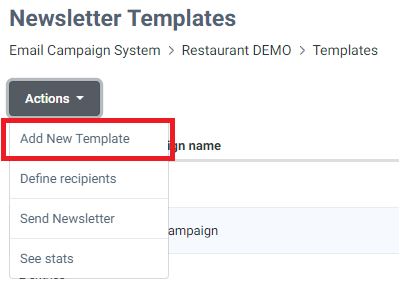 A new campaign will be listed in the overview.
Start by giving the template an internal name, to a better overview of you templates.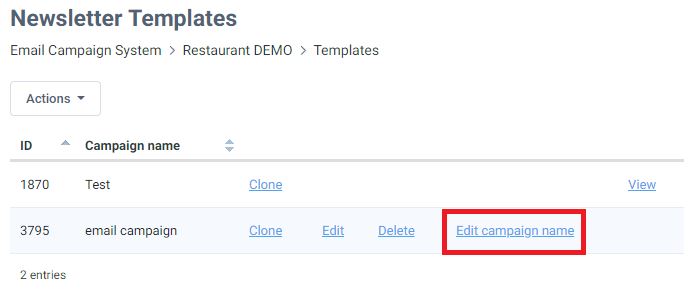 Edit a template
Click Edit on the template you want to edit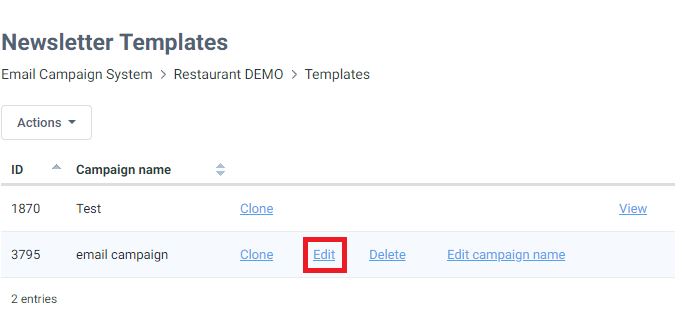 First select the language you want to edit.
Then change the subject, so it describes the content of the newletter

If the template is empty, you can click Restore Default, to get an editable template.

Now add your content to the template.
Pictures can be dragged into the template, or uploaded via the Picture icon at the top, marked 1
We recommend a with of 500 or 600 max.

Hyperlinks can be added by marking the text, and click the link icon, marked 2

When finished editing the template, scroll down and click Save Template.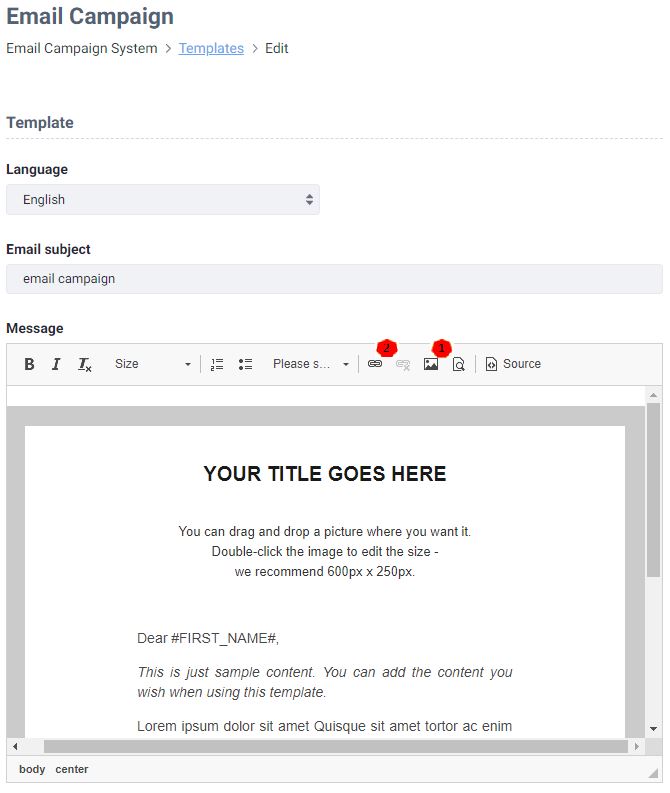 Please contact DinnerBooking at support@dinnerbooking.com to learn more about possibilities and prices