You can set up your own event, with prepayment from dinnerbooking.com
Go to dinnerbooking.com -> Online Booking -> Events and Tickets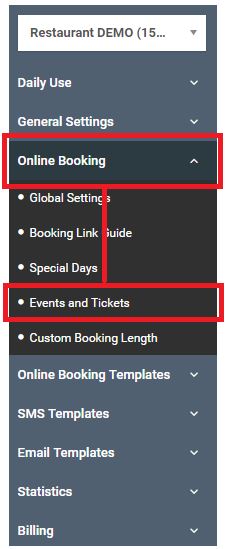 In the Action button, click Add Ticket.
That opens the 6 steps, that needs to be filled out.
Step 1
Add the dates of the event. If the event is only one day, select the same date in both fields.
Scroll down, and choose the language you want for the event. If you want multiple languages, then fill out one language, then change language, and fill out the next one.
When Title, Description and Ticket detail is added for the languages, click Save and Continue.

—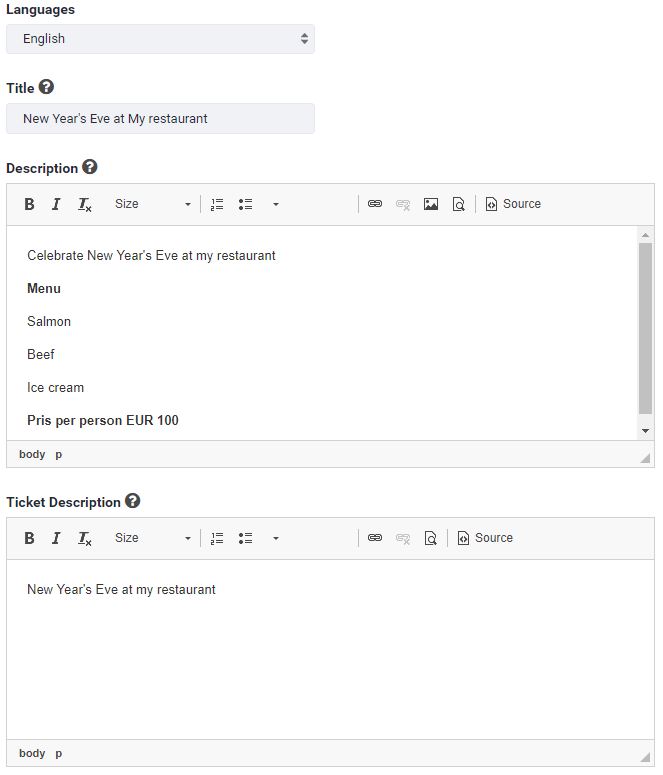 Step 2
Add your restaurant, and the area for event bookings.
Disable Online booking, if there is closed for A la carte bookings during the event.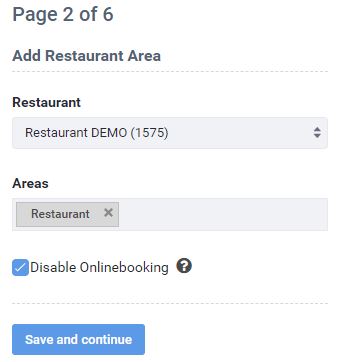 Step 3
Choose the times, guests should be able to book.

Add the name of the product, ex. New Years menu
The price per person, the number of tickets for sale, the minimum amount of tickets per booking, and the maximum amount of tickets per booking.

If you have add-ons for the event, ex. Champagne or Cheese, these can be added with the same rules as above.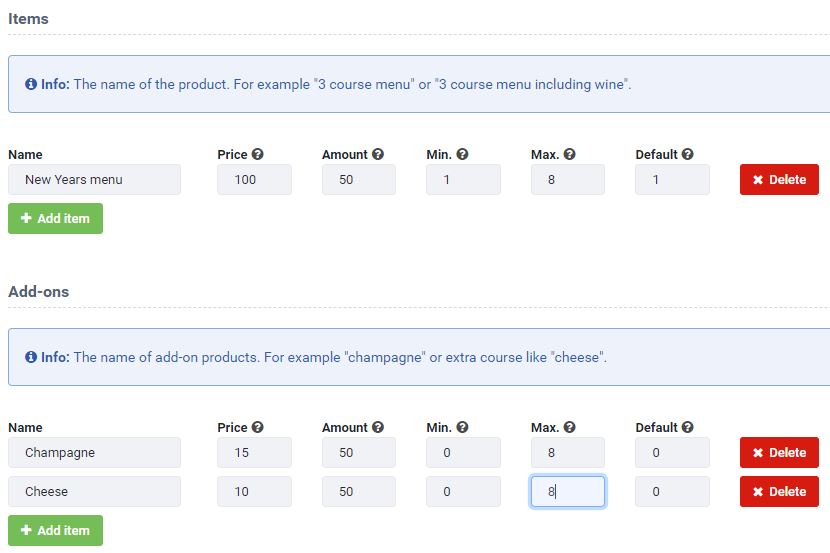 Step 4
Select a picture from previus uploaded pictures, or upload a new picture.
The size should be minimum 530×250 pixel
For more info about pictures, please see
https://support.dinnerbooking.com/advanced-settings/upload-pictures/
Step 5
DinnerBooking charges a fee. Select if you as a restaurant, or the guest should pay this fee.
In order to complete the setup, please read and agree to the terms
Step 6
The event is now almost ready.
Copy the link on the site, and use it on your website, Facebook etc.

To activate the link, click on the link under Management.
This will re-direct you to the Events and Ticket site

If custom templates was selected, the templates for the event can now be edited

Any questions about events can be send to support@dinnerbooking.com
The total per person, incl. fee, must not exceed the regular price in the restaurant.
Event setup step by step – Video guide